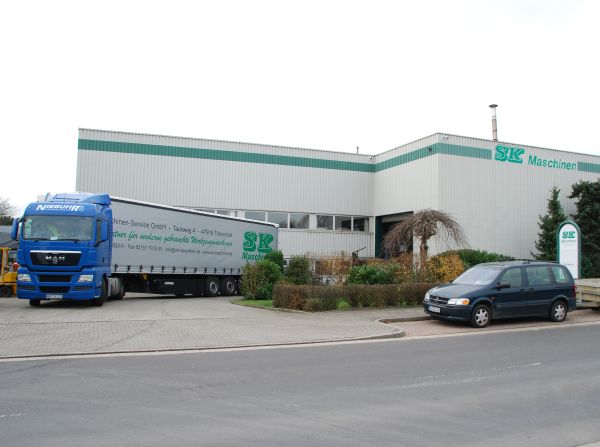 ABOUT US
Since 1974 SK Maschinen is one of the leading addresses world-wide for buying and selling of pre-used machines and equipment mainly for the metal working industry.
Experience
Our customers and suppliers appreciate especially our international experience and our customer-oriented work with qualified employees. We are in contact with many national and international business partners.
Quality
To ensure high quality our Gear machines, lathes, boring, milling and grinding machines are mainly produced by well-known German and Swiss companies.
Service
Our constant target is to be more than a simple machine dealer, as we supply a complete service- and performance package to our customer.
SERVICES
---
Disassembly
Disassembly and disassembly control
Loading
Loading and packing for land or sea transport and smooth-handling of export documents
Fitting
Fitting and installation through procurement of specialists
Technical advisement
Technical advisement, especially for the Gear industry
Examination
Electrical, electronical and mechanical examination
Presentation
Presentation of machines under power
Valuation
Valuation of machines as a service
Liquidation
Realization of factory appliances and liquidation of complete companies
Mediation
Contact mediatorship